Local Search Engine Marketing by Level9Solutions
Local SEO Campaigns to help your Small Business
Level9Solutions can help your business stand out from the crowd, generate leads and increase your bottom line. It's a fact: 70% of American consumers shop for local products and services online; yet only 40% of small businesses have an online presence. This discrepancy creates a vast opportunity for local small business owners to increase marketing of local products or services significantly. If your small business isn't optimized for local search marketing, you're missing out on thousands of potential leads, clients and sales.

Why You Need Local SEO
In today's digital world, the yellow-pages and classifieds of the past have become obsolete. Today, consumers by and large turn to the internet, particularly search engines, to find everything from nearby restaurants to local attorneys. With Local Search features like Google Maps and Yahoo! Local, the trend toward local search is growing every day. At Level9Solutions, our clients have seen Significant ROI as our Local Internet Marketing initiatives have helped exponentially increase their local client-base.
What is Local SEO?
Search Engine Optimization is the process of helping a website to rank above its competitors on search engines. Local SEO is a specific branch of Internet Marketing that seeks to optimize geographically specific Search Terms for local businesses. If you are a small businesses marketing to a local clientele, Local Internet Marketing is essential to getting your product or service seen by your potential clients.
How does Local SEO Work?
Search engines like Google, Yahoo! and Bing generally maintain a structured database of local business listings that appear to internet users who specify location in their query. Local search terms generally include keywords of interest (specific products or services) modified by location terms. Examples of local search terms might include: "Tampa IVR Company" or "Houston Trial Lawyer"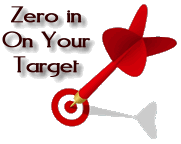 By claiming your business listings through Google's, Yahoo!'s, or MSN's respective local business centers; Optimizing Keywords, back-linking for Organic SEO and implementing targeted PPC Campaigns, we will ensure your local small business ranks competively. The Local SEO Experts at Level9Solutions know how to optimize for Local Search in all the major search engines. You'll see long term benefits from our experience in developing Local SEO Strategies. We specialize in a number of Local Search Techniques.
Organic Local SEO
Organic Local SEO involves optimizing for a range of location specific keywords based on local search algorithms, keyword competition and Relevant Content. Organic SEO (local or otherwise) relies primarily on content and Internet Marketing Strategies to rank your small business over those of your competitors.
Places & Maps Local SEO
In recent years search engines have begun including "Maps" and "Places" search results on their regular Search Engine Result Pages (SERPs). These appear when search engines display "geo-targeted" information; or information based on the location of the query.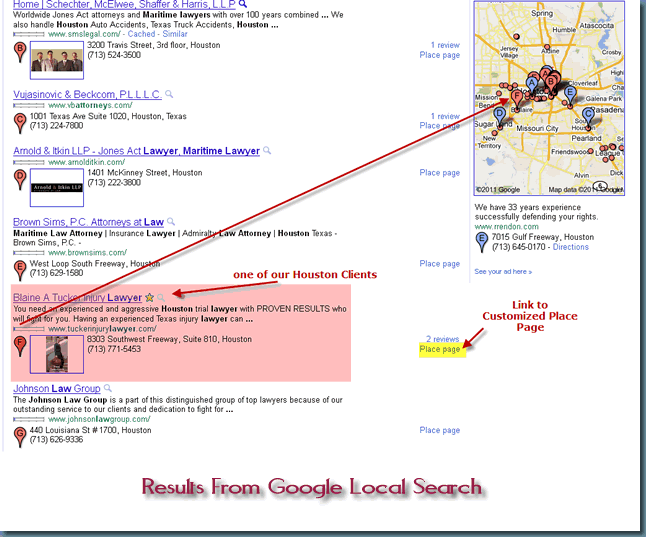 With Places and Maps, a number of the most relevant businesses will be displayed visually on a map of the local area. From here, searchers can visit the businesses website, get directions, or even read reviews from other users. Google, Yahoo!, and Bing display these map references when they determine that the search term has
local intent
.
Geo-Targeted SEM and PPC Advertising
As with other forms of SEO and SEM (Search Engine Marketing) small business owners can pay to have their business placed in highly-visible locations on a search results page. Level9Solutions utilizes innovative geo-targeting techniques, well-researched keyword insights and Landing Page Optimization to develop a Local PPC Campaign that can exponentially increase business. This type of local search marketing can be effective to generate instantaneous results while Organic Local SEO Campaigns kick in, or to target multiple areas or wider ranges of keywords for multiple products or services. At Level9Solutions, we will implement the following Local Internet Marketing Techniques to help your business stand out from the pack:
Optimize your site's content to focus on the correct geo-terms necessary for ranking in local SERPS.
Create Unique Content listings to make your small business relevant for Local Searches.
Obtain links to your Local Small Business on other websites and directories.
Analyze your businesses' specific market to determine the most Relevant Keywords for Local Search Marketing.
Conduct Competitive Intelligence Analyses to determine the level of competition and strategize on ways to usurp competitor's rankings.
Analyze your current website and provide feedback on how to Better Design for SEO.
At Level9Solutions, we work hard to promote your small business. Our Local Internet Marketing Initiatives rely on cutting edge technologies and a strong understating of Search Engine Optimization. Stand out from your competitors and drastically increase your online presence with Local Search Marketing by Level9Solutions.