Marketing a Local Business
SEO for Local Business is the process of helping a Business Website to rank on a search engines Local Section. With Local Search features like Google Maps and Yahoo! Local, the trend toward Local Search is growing every day. Today, the number of consumers who Search for Local Products, services and businesses online far exceeds that of those who search for information in local media like newspapers, yellow-pages and classifieds.

If you want to Market Your Local Business so it stands out from the pack and rank above your local competitors, you must engage in some form of Local Search Optimization.
What is Local Search Optimization?
SEO for Local Business is the technique of Increasing a Website's Search Engine Ranking based on specific location indicators such as geo-tagging and location-based search terms. Promoting Your Local Business involves placing Local Business Websites in a search engines' Local Category, as well as helping them to rank within regular search results.
There are a number of factors to consider when Marketing a Local Business Online. Below you'll find some of the most common methods of Local Search Otimization.
Register your Business with Search Engines
Search engines like Google, Yahoo!, and Bing all have "local" databases where they store information on Locally Based Businesses. It is from these databases that search engines pull web pages for search engine result pages. When your business is registered, it is officially part of the Local Search Pool.
Submit Your Site to Directories
Backlinking is an essential aspect to any SEO Campaign – Local or not. Submitting your site to the right directories ensures you will have a few quality sites "pointing" back to your website. This backlinking is a SEO Technique that lends credibility to your site.
Get Reviewed
Search engines want to see that your website is relevant not just online, but in the real market place as well. The more clients review your business, the greater relevance search engines will place on your site as they search their databases of Local Businesses to display. This type of Local Marketing is effective both online and off.
Optimize Organically for Local SEO
Above and beyond registering, submitting and getting reviewed, Local Marketing Optimization is essential and generally requires the services of an SEO Professional. SEO experts can implement On-Page Strategies (like appropriate title, description and keyword tags) as well as internal and external linking initiatives to help search engines find and index your site.
Implement Paid Local Search
If you have the budget for it, Paid Local Search, like Google Boost, can offer featured placement on search engines for local search terms. Unlike Organic SEO which may take some time to be indexed, paid search initiatives can have almost instantaneous results.
Ranking in the Local Search 7-Pack
The 7 pack is a group of seven websites deemed Most Relevant and trustworthy by Google. The "7 Pack" are highlighted above the fold – generally accompanied by linked markers on the Google Maps feature. This featured placement puts your website in ideal, highly visible location to be viewed by as many of your potential clients as possible.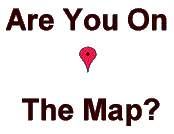 With enhanced services through Google, users can also view company information, get directions and find reviews, all from your local search listing.
At Level9Solutions, we can implement the following Local Search Strategies to help your business outrank your competitors online:
Perform thorough market analysis to determine the focus of your Local SEO Strategies and conduct extensive keyword research to best optimize for local search terms.
Submit your Locally Optimized Web Site to local search engine databases and optimize for search engines Maps and Places features.
Create unique content listings to make your Small Business Relevant for local searches.
Implement custom Geo-targeted local search and PPC Advertising Campaigns
Optimize your website's content, tags and keywords to focus on the correct geo-terms necessary for ranking in local SERPS.
Marketing Your Local Business by obtaining links to your local small business on other websites and directories.
Conduct Competitive Intelligence Analyses (CIA) to determine the level of competition and strategize on ways to usurp competitor's rankings.
Analyze Your Current Website and provide feedback on how to Better Website Design for general SEO.
If you have questions about Promoting Your Local Business or if you would like to request Local SEO Services, contact Level9Solutions today.
We provide comprehensive and ongoing Local Search and Local Marketing Services to Small Business Owners at prices you can afford. We're here to help you grow your business with Local Search Marketing and Business SEO. Contact us today!