Marketing on the Internet – Marketing Internet Products & Services
What is Internet Marketing?
Internet marketing is the promotion of a business's products or services online. Also known as Online Marketing, Web Marketing, Digital Marketing, Search Marketing or E-Marketing, effective Internet Marketing has become increasingly essential to the success of businesses around the world.

Marketing on the Internet can take on a number of forms which can be utilized independently or concurrently depending on a business's niche, Internet Marketing needs and budget. Today, business owners have a number of Internet Marketing Strategies to choose from. Below, you'll find some of the most popular methods of Marketing on the Internet.
Search Engine Optimization (SEO) – Organic Internet Marketing
Search Engine Optimization generally refers to the non-paid (aka. organic) process of achieving ideal Search Engine Placement through the implementation of a number of Internet Marketing Strategies. SEO is a complex Internet Marketing Service involving a number of factors from Well Designed Website to Relevant Content. Because it does not require payment for submission to search engines, Organic SEO is one of the most Affordable Internet Marketing Techniques available. Effective SEO Companies should implement at least the following strategies:
On Page Optimization – Search engines need to know what your website is about. With On-Page Optimization through relevant url's, meta-tags and headers, a search engine can easily determine your relevance and will rank your website accordingly.
Relevant Content – there is more to Organic SEO than using appropriate tags and url-structures. Websites also need to have useful, Relevant Content with both internal and external links. A professional Copywriter should be used for the most Effective Internet Marketing.
Backlinking – A backlink is essentially a link pointing from one website to another. Backlinking from relevant websites lends validity to a website. The more relevant backlinks, the more credible and trustworthy a search engine will deem your website.
Local SEO – Local SEO involves submitting a website to a search engine's "local directory" as well as optimizing with locally-based keywords and Keyword Modifiers.
Search Engine Marketing (SEM) – Paid Internet Marketing
Search Engine Marketing generally refers to paid search engine optimization. Paid Search is a form of Marketing on the Internet whereby business owners pay for featured placement on a search engine's results pages (SERPS). Some of the most popular SEM methods are Pay Per Click (PPC) advertising and Paid Local Search Advertizing (like Google Boost).
Paid Inclusion (Sponsored Links) – with paid inclusion, Internet Marketers pay to ensure the inclusion of a website or web page within a search engine's index. These "sponsored links" are featured in highly visible locations on SERPs.
Pay Per Click (PPC) – PPC is a paid-inclusion Internet Marketing model wherein a marketer pays a pre-determined amount (a bid price) to the search engine whenever someone clicks on their ad. Like other forms of paid inclusion, PPC Ads generally appear in a search engine's "sponsored links" sections.
Paid Local Search – Paid Local Search allows owners of locally-based businesses to pay for featured placements in a search engines Local Sections. This type of SEO applies only to local businesses and should not be used for marketing outside their regions. Companies with multiple locations should optimize a separate Landing Page for each location for maximum effectiveness.
Local Search Marketing – Local search marketing includes paid and organic Internet Marketing initiatives to advertise your product or service to Local Audiences. Local Search Marketing includes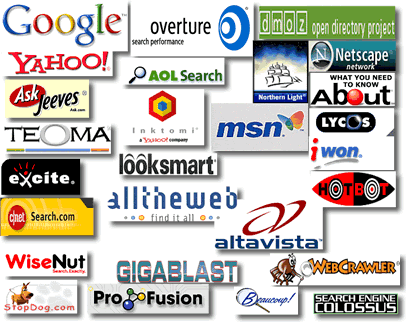 placement in a website's local, maps, or places sections. Internet marketing services offering Local Search Optimization can also help ensure placement within a search engines normal listings with organic optimization.
Email Marketing – Email marketing involves client mailings containing information, promotions and links to featured pages or products on a website.
Social Media Marketing – Social Media Marketing refers to Internet Marketing on Social Media Platforms like Facebook, Twitter, Linkedin and blogging platforms. Social Media Marketing is a form of highly Interactive Internet Marketing wherein Internet Marketers can communicate directly with their clients to best assess their needs and offer promotions.
Internet Marketing is a complex, but highly profitable endeavor that can have Significant ROI in the form of leads, conversions and sales. If you have any questions about Internet Marketing, or if you would like to request help marketing internet products or services, don't hesitate to contact us. Our team of Affordable Web-Design and SEO experts knows how top market your product or service effectively online. Don't wait, start advertising your business online today with the help of Level9Solutions.