Website Development Company
Webpage Design by Tampa Web Development Company
Do you have a Small Business in need of a website? If you're a Small Business Owner, Level9Solutions is offering comprehensive yet Affordable Tampa Website Design Services to a broad array of Local Businesses.
In today's business climate, more and more consumers are turning to the internet to find information about businesses, products and services. Traditional methods of advertising (like newspaper and yellow-pages) have become obsolete. Today, you can best serve your clients' needs and the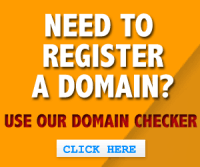 needs of your businesses with a professionally designed website.
In many cases, your businesses' website is your first chance to interact with your potential clients. Their first impression of your website will also be their first impression of your business. It may not be fair, but in business, first impressions matter.
If your website is lacking, your clients may wonder what else about your product or service doesn't measure up. However, if your website is professionally designed and customized to serve the needs of your clients, they'll know they can expect the same level of professionalism and care from your business.
Level9Solutions Customized Web Design
Our local website company goes beyond simply building your website upon a pre-existing template. While building from templates can be efficient, unlike other companies, we will customize a template. More often than not, we will build your website from the ground up, completely customizing it for your specific business needs. Customized Website Design is so important these days because of the abundance of "cookie-cutter" websites that may look nice, but are essentially ineffective in serving your clients or bettering your business.
The truth is, every small business is different, and each will have its own distinct needs and preferences. Level9Solutions is a Tampa Web Design Company with years of experience creating and Optimizing Websites for Small Businesses, with clients in Florida and beyond. We understand the importance of customization and usability and therefore design your website to function most appropriately both from the business-owners end and from your client's end as they experience your site.
Level9Solutions implements dynamic, Interactive Web Design techniques that appeal to both clients and search engines (helping your small-business website to rank above those of your competitors on search engines like Google, Yahoo! and Bing). And most importantly, we design with YOU in mind. From customized Content Management Systems to software applications like shopping carts and IVR support, Our Tampa Web Design Company knows how to help your Small Business Succeed online.
We offer comprehensive Business Website Design Services to market and Manage your Online Presence as effectively and efficiently as possible. Level9Solutions offers a number of Web Development Services including:
Extensive industry research for Customized Website recommendations
Customized Website Design Themes, Layout and Structure
Innovative Content Management Systems (CMS) and unique software solutions
Thorough analysis of current Internet Marketing Strategy and website (if applicable)
Search Engine Optimization (SEO) and Search Engine Marketing (SEM)
Local Search Marketing (for advertising your local small business online)
Assistance in choosing an Effective Domain Name
Assistance in choosing a Reliable and Appropriate Hosting Company
Logo Design or Redesign
Business Consulting and new Technology Analysis relative to company goals
Sustainable Solutions – providing Strategic Services to enable YOU to control your content simply and effectively
Ongoing Website Maintenance and Support
Finally, Level9Solutions also knows there's more to Website Design than aesthetics and usability. Your Small Business Website also has to appeal to your clients. That is why choosing a Local Website Company like Level9Solutions makes sense.
Local Website Company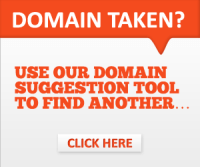 As a Web Design Company specializing in Local Marketing, we understand the marketing needs of a Local Business and know how to appeal to Local Consumers. Additionally, as local residents ourselves, we want to see you succeed. The success of your Local Small Businesses depends on your Local Marketing Expertise.
Choose Tampa Web Design for all your Website Design and Development needs. It is our goal to help your Small Business succeed, and we will stop at nothing to help you see that end.
Don't wait; start growing your business today. Contact Us with any questions, comments or inquiries. We look forward to working with you!